Alarming alarmists have been caught out in recent days, propagandizing a scary story blaming CO2, David Suzuki doing his worst, which you can read here. First, Dr John Ray at Greenie Watch, on Suzuki's rant: "In good Warmist style, David Suzuki's latest relies heavily  on "ad hominem" abuse rather than any discussion of science.  Suzuki is however still popular in Canada so his fellow Canadian, Patrick Moore,  has written a reply":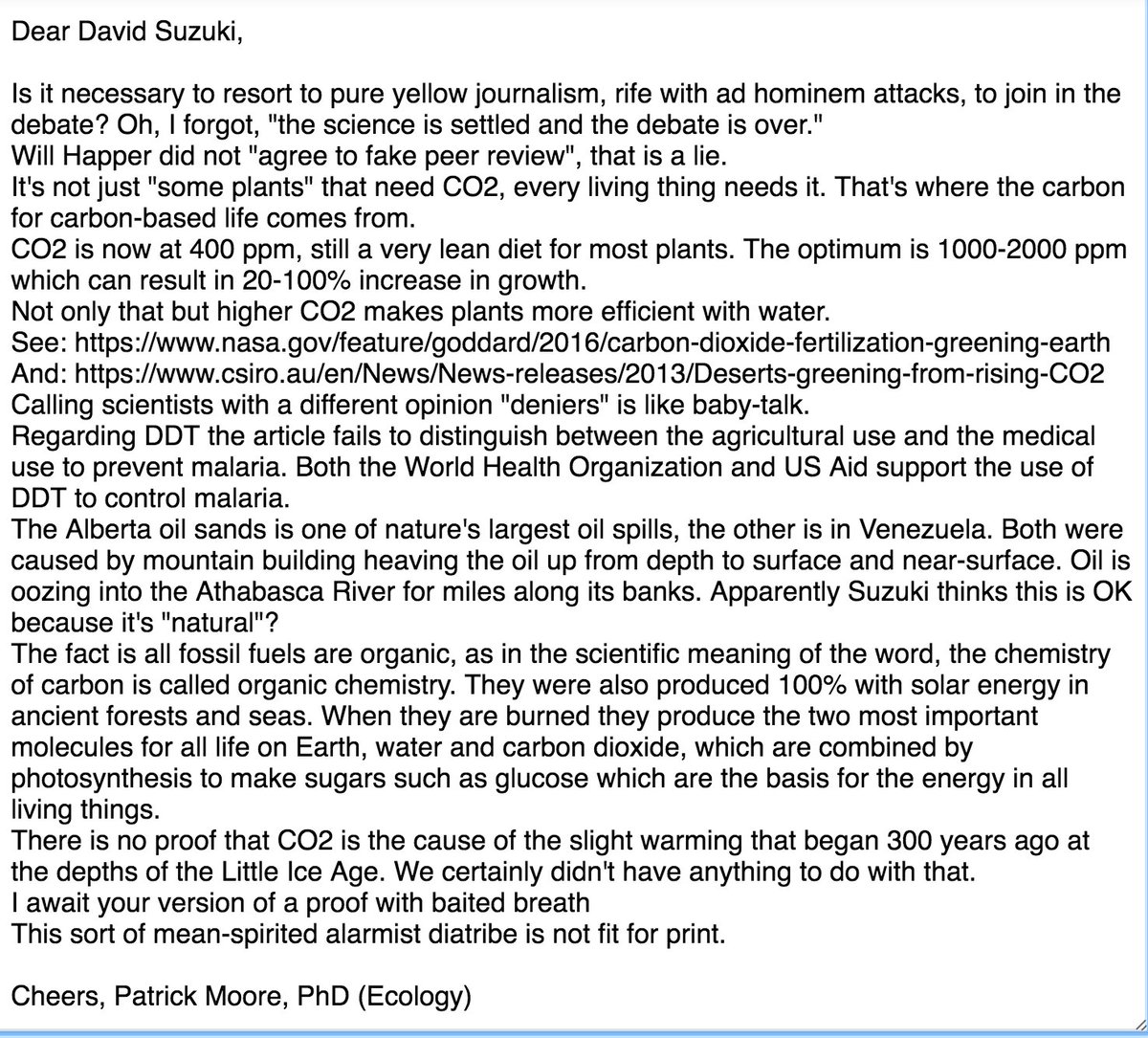 Ranting is all they have, as new EPA head, Scott Pruitt, led by President Trump's 'pen and phone', starts to deconstruct the EPA agenda, driven by the previous Obama administration. Congress voted to support his agenda today.
[…]
The EPA tried to fool the American people into legislation that former House Speaker John Boehner at the time said, "is being shoved down the throats of hardworking people with no input, and places landowners, small businesses, farmers and manufacturers on the road to a regulatory and economic hell."

Luckily, President Trump has made rescinding this exact regulation a priority. Just this week, Trump signed executive order Restoring the Rule of Law, Federalism, and Economic Growth by Reviewing the "Waters of the United States" Rule, to review the EPA's overreach.

Trump announced, "EPA's so-called Waters of the United States Rule is one of the worst examples of federal regulation and it has truly run amok and is one of the rules most strongly opposed by farmers, ranchers and agricultural workers all across our land…The EPA's regulators were putting people out of jobs by the hundreds of thousands and regulations and permits started treating our wonderful small farmers and small businesses as if they were a major industrial polluter."

As Trump removes the "navigable" waters rule the Obama Administration wanted, Congress is working to prevent government from attempting to fool citizens like this in the future.

Now by passing the Walberg legislation, the House is preventing this blatant public misinformation. By forcing agency heads to provide information regarding pending regulations to the public in a clear and concise way, Congress is following through on what Trump has begun; removing executive overreach and bringing government back to the people who provided consent to be governed.
The global warming nonsense is slowly being deconstructed by the adults now in charge. WUWT agrees:
The Greek philosopher Diogenes reportedly carried an oil lamp during the daytime, the better to help him find an honest man. People everywhere should join Congress and the Trump Administration in search of honest energy and climate policies – as too many existing policies were devised by special interests seeking money and power, and often using imaginary problems to justify their quest.

[…]
Read them all.