Tony Heller has been auditing weather homogenization, purification, scarification and all other methods of creating a funding opportunity. I found these notable quotes from the world's best on his site.
"The whole aim of practical politics is to keep the populace alarmed (and hence clamorous to be led to safety) by menacing it with an endless series of hobgoblins, all of them imaginary."

"Those who can make you believe absurdities can make you commit atrocities."

"Reality must take precedence over public relations, for nature cannot be fooled."

"Whenever you hear the consensus of scientists agrees on something or other, reach for your wallet, because you're being had."

"Historically, the claim of consensus has been the first refuge of scoundrels; it is a way to avoid debate by claiming that the matter is already settled."

"Science is the belief in the ignorance of the experts"

"In questions of science, the authority of a thousand is not worth the humble reasoning of a single individual.
History continues to repeat, the past was also hot or hotter:
"Go to Heaven for the climate, Hell for the company."

January, 1896 was the hottest month in NSW history, with some locations seeing temperatures over 120 degrees on ten consecutive days. Mark Twain implied that it was just across the partition from hell.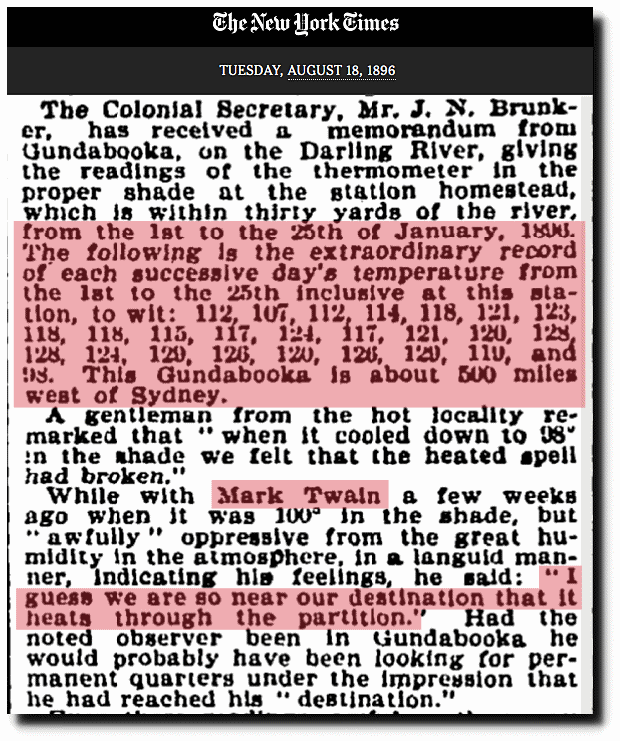 TimesMachine: August 18, 1896 – NYTimes.com

The average maximum temperature in Bourke, NSW that month was 110F (43C)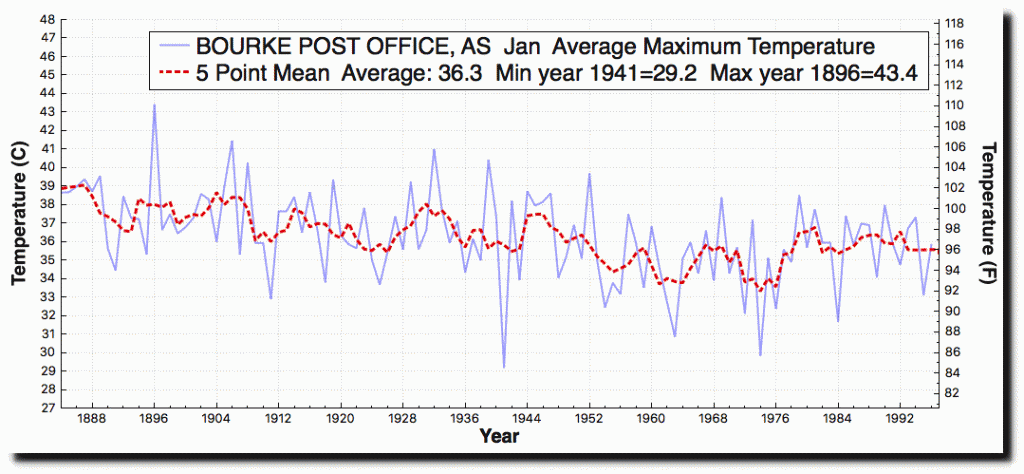 The Bureau of Meteorology ignores all pre-1910 temperatures – because they wreck the global warming scam.