The agenda must be followed at all times, even if we have to make it up:
What else have they made up this week?
James Delingpole is going after them in a big way this year, and offers an invitation to join him: […]
The good news for those on the sceptical side of the argument is that we won it long ago – as will become increasingly clear over the months and years.

The bad news is that there won't be what our friend Greg Garrison likes to call on his WIBC talk radio show a "blue dress moment" where some killer scientific fact emerges that decides the issue once and for all.

That's because the whole global warming scare isn't really about "the science" and never was about "the science." Always, but always, it has been about the cynical exploitation of mass crowd hysteria and about the sly manipulation by activists and crony capitalists of the political system in order to advance the cause of global governance.

None of the people involved in this scam deserve the merest scintilla of respect. They are pure scum. They have not a single redeeming quality and everything they do is worthless – as I shall not hesitate to remind them from now on.

It strikes me that in the past that I have been far too kind and generous to this bunch of parasites and tinpot tyrants. My New Year's resolution is to take the gloves off and take the fight to the enemy.
Read it all.
Dr Tol starts off with a savaging of Al Gore: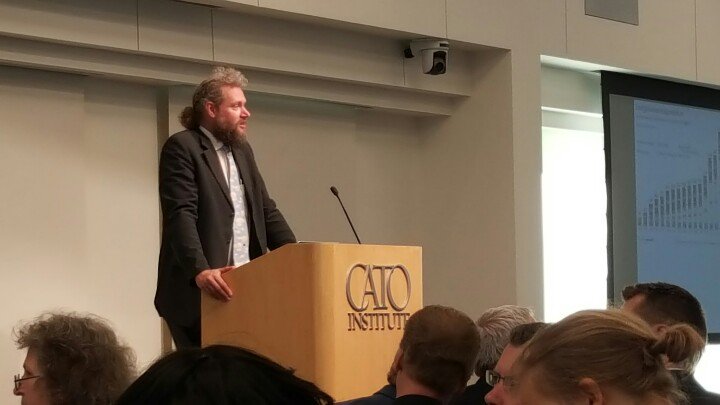 UN IPCC Lead Author Dr. Richard Tol bolts warmist narrative: Calls Gore's claims 'complete madness'
Update, Dr Ryan Maue does a slam dunk: Meteorologists refute media claims that Arctic storm caused by humans: 'That's utter bullsh*t' – 'Who is feeding the media this crap?'